Yoga retreat in Tulum: a 17 year-old tradition
Yoga retreat in Tulum, Quintana Roo is a 17 year-old tradition for citizens of Delaware.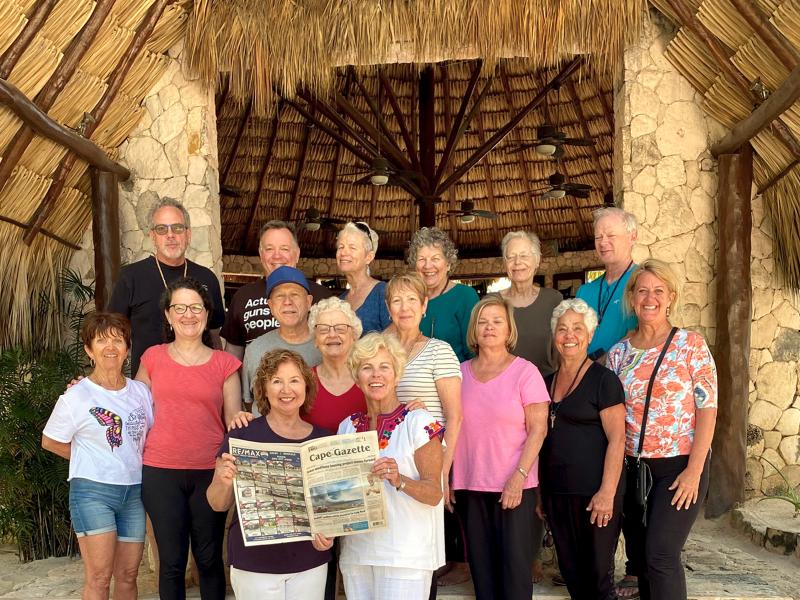 March 15, 2020
Recently, these Rehoboth Beach Yoga students attended the annual yoga retreat in Tulum, Mexico.
It has become a yearly tradition for Rehoboth Beach Yoga students to travel with the Cape Gazette. When there is no TV to be had, the Cape Gazette always prevails!
Shown (in front l-r) are Terry Gardner and Ginny Daly. In the middle row Annie Sheppach, Yasmine Inauen, Paulo Neuhaus, Margo Neuhaus, Mary Landen, Janice Miller, Kathy Sheridan, and Kim Abplanalp. In the back row are Mark Conheady, Charlie Codacovi, Pat Hendrickson, Sandy Van Oosten, Zoe Ghielmetti, and Steve Fennell.
The Traveler Series is sponsored by
Bob & Cathy Cardaneo
302-945-4620
rcardaneo@CruiseOne.com
www.CruiseWithBob.com
Comments
comments